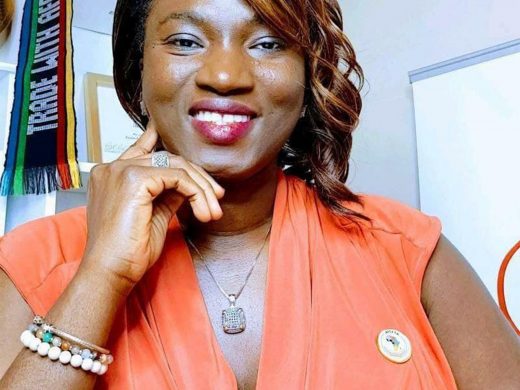 Global Influencer, International Trade Expert, Trusted Adviser and Business Coach
Toyin Umesiri
Address:
Illinois, United States
Brief info
Toyin Umesiri connects her members and clients to Business, Trade, and Investment opportunities through her Network, Platforms, Consulting Services, Trade Events & Training. She is a Global Influencer, International Trade Expert, a trusted Adviser, and Business Coach to Trade & Investment Stakeholders around the world. She helps her clients with Value Creation in the marketplace through the commercialization and monetization of Assets, National Resources, and Talents.
She is the CEO of Nazaru LLC., the Founder of the acclaimed Trade with Africa Business Summit, The AfCFTA Roundtable, the Trade with Africa® Network, Africa Exporter Listing, Nigeria Investment Conference (NIC), and several other global initiatives. She also owns the beauty brand OMOOBA® (available on Amazon) & is the Founder of The 360° Woman Ministry.
Toyin spent over a decade in corporate America at both Walmart Headquarters in Bentonville, Arkansas, and Whirlpool Corporation HQ in Benton Harbor, Michigan. As CEO of Nazaru LLC., she connects you to global markets through trade and investment facilitation, market intelligence, product distribution, trade events, consulting, and training.
Toyin served as Ambassador for Intra-African Trade Fair by appointment of the African Export-Import Bank (Afreximbank) and African Union (AU) - the governing body of the 55 African nations. She is an inspirational speaker featured as a Leading Woman in Technology on the platform, the Spark Women. She is also featured in various publications including:
Book: LEADING WOMEN - Portraits of Inspirational Women
Book: Founded by Women: Inspiration and Advice from over 100 Female Founders - Learn from successes and failures, told through a series of engaging Q&As with the most ambitious female founders and CEOs.
Featured as one of Nigeria's 100 Most Inspiring Women by Leading Ladies Africa
Featured as one of the "Who's Who" of the Nigerian Diaspora.