"I have a dream for the Web [in which computers] become capable of analyzing all the data on the Web – the content, links, and transactions between people and computers. A 'semantic web,' which makes this possible, has yet to emerge, but when it does, the day-to-day mechanisms of trade, bureaucracy, and our daily lives will be handled by machines talking to machines. The 'intelligent agents' people have touted for ages will finally materialize."

– Tim Berners-Lee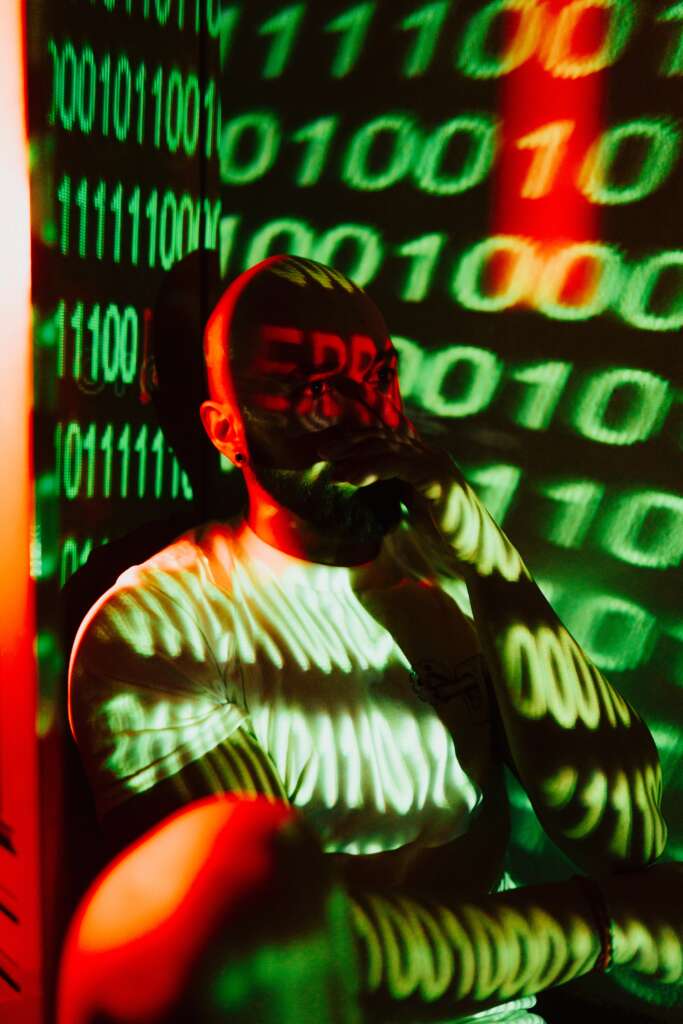 Tim Berners-Lee first introduced the concept of web 3.0 in 1999, calling it the "semantic web." He and other scientists were excited to see what the web could become as the internet became more involved. However, as time goes on, web 3.0 expands beyond the 'semantic web' to include artificial intelligence, interoperability, decentralization, and other concepts.
In definition
Web 3.0 is referred to as an intelligent web or third generation of internet-based services. It is a term that is used to describe a variety of improvements in web usage and how different paths interact. In this case, the data is shared rather than owned, and services display various views of web data. John Markoff coined the phrase in 2006.
He explained "There is no easy consensus about how to define what is meant by Web 3.0, but it is generally seen as a reference to the semantic Web. While it is not that much more precise a phrase, the semantic Web refers to technology to make using the Internet better by understanding the meaning of what people are doing, not just the way pages link to each other."
The Semantic Web (Web 3.0) promises to make Google's current design of "world information" more meaningful. This includes converting a network into a database, which allows content to be accessed through a variety of non-browser applications, as well as incorporating artificial intelligence, spatial, and 3D networking technologies.
Web 3.0 is "read-write-execute," according to Berners-Lee's explanations. In its abstract form, this is difficult to imagine. Consider semantic markup and web services as examples.
Web 3.0 Can Change Our Lives
Thousands of web services are available. A web 3.0 experience can be created by combining semantic markup and web services, resulting in applications that can communicate directly with one another and interpret data for humans.
The two-way communication between humans and computerized applications is referred to as semantic markup. One of the most difficult aspects of presenting information on the web is that applications are unable to provide context for data and, as a result, are unable to determine what is relevant. Data could be put in a form that is not only accessible to humans via natural language but also understood and interpreted by software applications using semantic markup (or data interchange formats).
This concept — formatting data so that software agents can understand it — leads to the "execute" portion of the web 3.0 concept, which is still evolving as web services software that allow computers to communicate with each other over the internet. Web services, which are usually in the form of an application programming interface, are not new. For example, the commonly known photography-sharing website Flickr offers a web service that allows developers to search for images programmatically.
When will Web 3.0 begin?
Web 3.0 is not something that will happen in a 'futuristic' society. It has already started to take shape, and it will be fully functional in a few years. Web 3.0 is a possible internet version based on public blockchains, a record-keeping system better known for facilitating cryptocurrency transactions.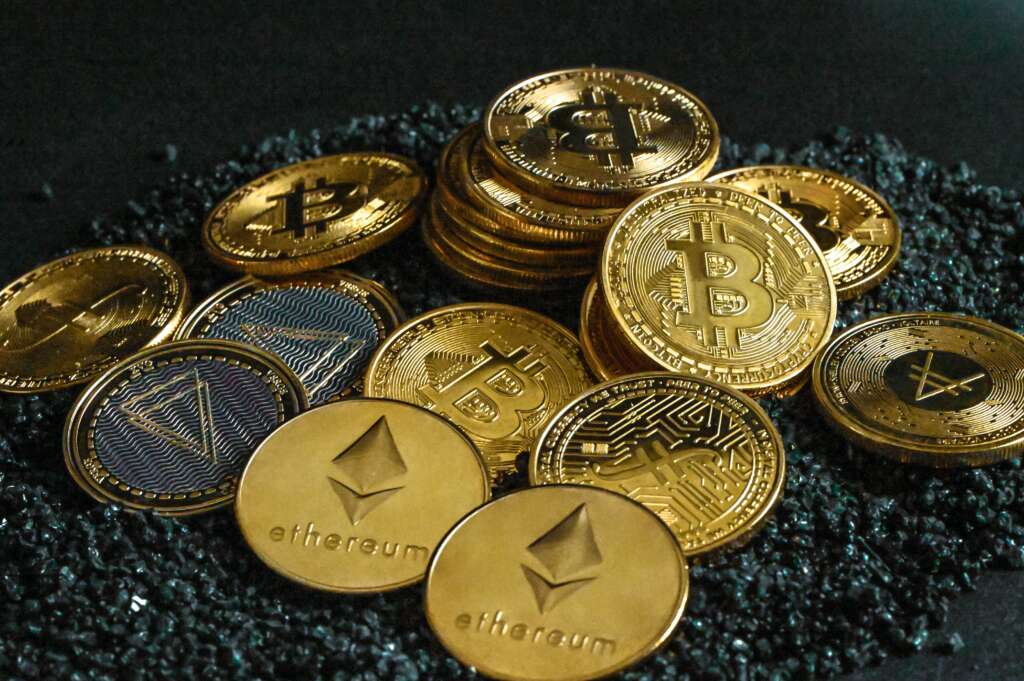 Web 3.0 is appealing because it is decentralized, which means that instead of users having access to the internet via providers like Google, Apple, or Facebook, individuals own and control sections of the internet themselves.
Web 3.0 does not mandate "permission," which means that central authorities do not have the authority to decide who has access to what services, nor does it require "trust," which means that virtual transactions between two or more parties do not require the use of an intermediary. Web 3.0 technically protects user privacy better because these agencies and intermediaries are collecting the majority of the data. It implies using the blockchain to conduct real-world financial transactions without the involvement of banks or the government.
The decentralized web
Users began to be suspicious when it came to their data as free-to-use web platforms started taking a larger share of algorithm-based internet advertising. The desire for decentralization then grew as Blockchain and cryptocurrencies became more popular.
As a result, the blockchain community envisions a web 3.0 with the features listed above, as well as a decentralized peer-to-peer network.
The 'decentralized web' uses blockchain technology to eliminate the need for centralized operators, allowing users to work with only immutable encrypted data.
The Ethereum platform is currently considered the closest blockchain platform to web 3.0.
Main Features of Web 3.0
Many technologies must come together and be brought to the forefront, which means that blockchain technology alone will not suffice. Web 3.0's core components for the decentralized and semantic Web are emerging technologies of our time.
Here are five key characteristics that can help us define Web 3.0:
1. Semantic Web
The Semantic Web is the next step in the web's evolution, and it improves the functionality and ease of access of websites. Users can search for data based on actual meanings rather than keyword phrases or page numbers, thanks to the Semantic Web.
2. Artificial Intelligence (AI)
By combining machines and humans, artificial intelligence is becoming just that – intelligent. And it's doing so precisely when humans require assistance in successfully searching or exploring the internet. Businesses of all sizes around the world can use this powerful combination of artificial intelligence and natural language processing with Web 3.0 to provide their customers with faster and more relevant results.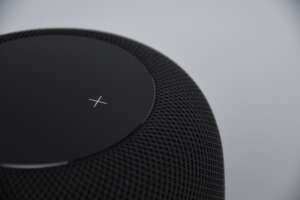 3. 3D Graphics
3D design is widely used in today's digital world. It's commonly used in art, video games, and animation. Web designers are also beginning to incorporate 3D imagery into their designs to make them more engaging and immersive – think UI/UX. Three-dimensional design is revolutionizing online work in Web 3.0. Many industries are being transformed as a result of the addition of 3D graphics to the Internet. These include everything from museum guides to computer games to eCommerce.
4. Connectivity
Web 3.0 is a system in which data connects everything—and not just any data, but machine-readable data. Visitors were previously denied access to such information, but it has now been made available to employees and users in order to improve usability. As a result, a higher level of connectivity is possible, allowing user experiences to automatically evolve to take advantage of the new information.
5. Convenience
As the Internet becomes faster, computers that are connected to it become more efficient. The Internet connects everything from Bluetooth devices to watches, drones, and lamps. A mobile phone or computer can be used to access the services at any time and from any location.
Major Benefits of Web 3.0
Business Operations & Management
Digital information is included in Web 3.0, according to Deloitte, blurring the line between digital content and tangible components. This is critical because it enables businesses to streamline their operations by eliminating the middleman and connecting computers directly. This improves employee, partner, and customer communication and collaboration, resulting in a more efficient business that is more transparent and user-centric.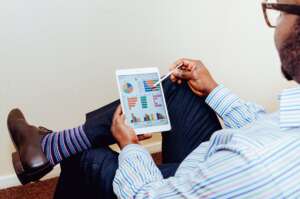 Technology megacorporations have long controlled and exploited user-generated data. The blockchain's Web 3.0 allows users to take full ownership of their data. Data is encrypted before it is sent over the internet so users can choose which information they want to share with businesses and advertising firms in order to profit from it.
Anti-Monopoly, Data Protection And Easy Access To Information
Professional and data protection models are among the features of Web 3.0. It promotes non-centralized operating systems that maintain control over the data of their users. With decentralization and privacy, we'll see a frontline shift. Now that users have ownership of their data, data breaches will be rare. Also, mainly due to the widespread use of smartphones and cloud applications, users anywhere in the world will now have access to as much information as possible.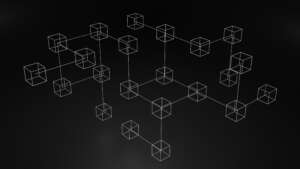 Permissionless Blockchain
There is no need for centralized power in Web 3.0. By simply creating an address, anyone can join and participate in the network. This eliminates the possibility of users being blocked based on their gender, income, sexual orientation, location, or other social factors. It also enables borderless transfers of digital assets and assets in a timely and cost-effective manner.
How does web 3.0 differ from 1.0 and 2.0?
The world is fast heading toward a future without borders, in which we will all be connected and everything will be virtual. This is the essence of Web 3.0.
The goal of Web 1.0 was to introduce personal computers and the Internet. It was the first stage of the web's evolution, which is also known as the read-only web. Websites on the Web 1.0 had the main goal of making information available to the general public.
Social media and social networking websites dominated Web 2.0. It was the second stage of the web's evolution, also known as the read-write web, in which users can read and write content on websites and applications.
Web 3.0 is the next cycle of the Internet, when it transforms into its own universe. It is the third stage of the web's evolution, also known as the read-write-execute stage, and it refers to the web's future. Artificial Intelligence and Machine Learning enable computers to comprehend data in the same way that people do in this era.
The Web 3.0 experience will be accessible anywhere, at any time, thanks to the technology and the rise of mobile devices and internet connections. The internet will no longer be restricted to your desktop, pc or smartphone, as it was with Web 1.0 and Web 2.0. It will be all-encompassing. Web 3.0 could be dubbed the web of everything and everywhere as most things around you are will be connected online (Internet of Things).
The transition from Web 2.0 to 3.0 is taking place gradually and largely undetected by the general public. Web 3.0 applications look and feel the same as 2.0 applications, but the backend is entirely different.
The future of Web 3.0 is universal applications that can be read and used by a variety of devices and software types, making our commercial and recreational activities more convenient. Decentralized peer-to-peer networks such as Ethereum and IPFS are used to create Web3 applications, or DApps.
Instead of being developed, operated, and maintained by a company, these networks are developed, operated, and maintained by their users. They organize themselves and have no single point of failure.
When you hear about Web3, you'll notice that cryptocurrencies are frequently mentioned. This is the case because many of these frameworks incorporate cryptocurrencies. Computation, storage, bandwidth, identification, hosting, and other online services previously provided by cloud providers are frequently provided by these frameworks.
When decentralized infrastructure and application platforms replace centralized tech companies, individuals will have full control over their data in a decentralized web.
So just keep your eyes open and read as much as you can on this journey; the future is here.