Disruption, as well as disruptive technology, is a major factor that has been with us since the First Industrial Revolution. This huge factor has been paid little to no attention as many industries were not feeling that much of an impact during this time. In today's 21st century disruption is now a major factor that every business and most specifically inventors pay utmost attention to because of the benefit and disasters that it can bring about.
Disruption is the radical change to an existing industry or market due to technological innovation.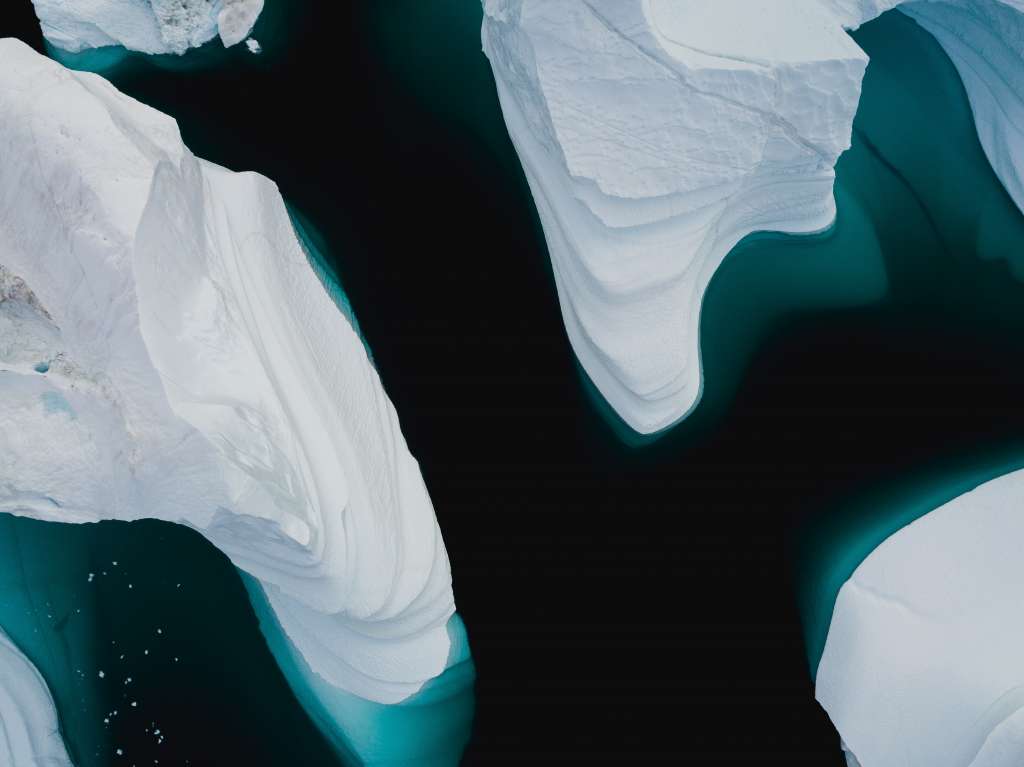 Business/Digital disruption is simply a process where a new organization or company dives into the market or industry with digital tools to offer services already offered before; this process is finalized only when the new organization achieves the task of replacing the old one.
The process of replacement is majorly facilitated with the use of technology.
Let us take a look at some examples of Disruptive Technology.
Digitized transportation services: Transportation has been occurring as a physical transaction since the provision of commercial transportation until the year 2014 when it was digitized. Now, people place orders for a ride from the comfort of their location without waiting for a cab at a curb. As of March 2021, Uber, the leading global digital transportation provider had 93 million users and over 3.5 million drivers. That is a high number of people in Uber's employment.
This disruption to transportation has not only been of a positive economic impact but has influenced public safety. For example, the 65% of women from Mexico City being harassed in public transport have had the situation countered with the Uber model system that does not require you to share your ride with anyone else apart from driver and friends.

Lodging Services: The lodging service was once only physical in that customers had to physically visit the location of their desired motel or Guest house before they could take their rooms or reserve any space of some sort. Statistics have shown that Airbnb, an online lodging platform now has around 150 million users with over half a billion guests per year in more than 220 countries. The online marketplace for lodging has come to reduce the hassle on the end of travellers and others who would prefer not to go through the process of searching for hotels and reserving rooms just before check-in.

Online Learning: A few years back, a student could only go to the physical location of their university of choice. During the outbreak of the COVID-19 pandemic however, a new system had to be adopted not just by universities but other institutions of learnings as well. Now, every individual can learn online and still be provided with a valid certificate of value. One example is the Udemy platform which has over 32,000 courses being offered in over 190 countries out of the 195 countries in the whole world.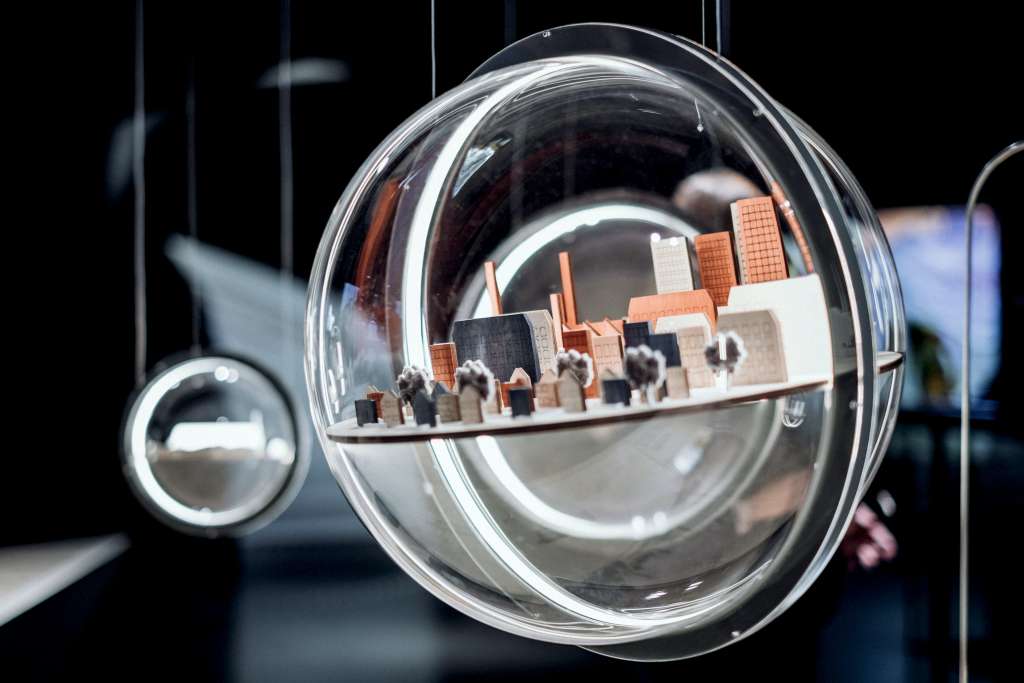 Industries threatened by Disruption
| | |
| --- | --- |
| Education | Manufacturing/Production |
| Print media | Hospitality |
| Communication | Job Recruitment |
| Financial/Risk Advisory | Physical Book Stores |
| Postal Services | Casual Work |
Are disruptive technologies to be worried about?
Disruption is change and humans are adaptable to change. Basically, we have nothing to worry about innately. Nonetheless, a business ignoring the changes occurring in its environment is going to be left behind in no time. These changes occurring in our industry are to be taken advantage of and not to be ignored.
Reviewing the disruptive innovation of automobiles which took place in the late 20th century, it reduced the use of horses to the barest minimum. This affected not only the automobile industry but also Doctors, Artists and other industries as automobiles are the most popular mode of transportation to date without faltering for more than 20 years.
Also, disruptive technology is not disruptive technology if the solutions proferred are not accessible. The invention of automobiles in the 19th century was not at first considered a disruptive technology. Despite there being a container that could move without any additional force and was capable of shielding passengers from nature, it did not make the invention of the first set of automobiles disruptive. The use of horse carriages continued because automobiles were considered a luxury back then and only the rich could afford them. This was of course only until the invention and mass production of the Ford Model T on October 1st 1908 making cars more accessible.
Another thing that can be learned from the invention of the Ford Model T is that disruptive innovation has to be simple and affordable. While looking at the business model of how to get funds, what to target and other core operational aspects, you have to focus on the simplicity and the affordability of your innovation rather than just focusing on making something that works differently.
Some next disruptive technologies to watch out for are: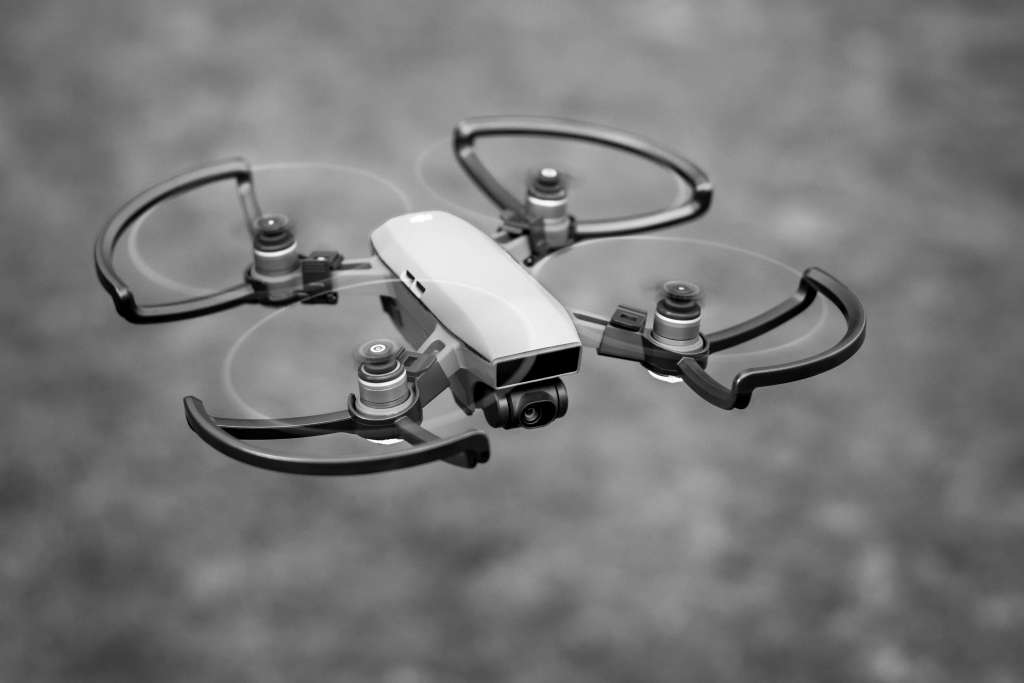 Artificial Intelligence (AI): AI has come to be a part of our day-to-day life and these machines with intelligence are even accessible on smartphones, but is that the peak of AI? Although Artificial intelligence has been built into some robots which have different functions like analyzing risks, giving financial advice, and making calculations that require great mathematicians to calculate, AI isn't at its peak yet. Many industries are working around how to bring artificial intelligence into their mode of operation and organizations that happen to be successful at making their processes simpler to use and accessible for everyone, get to disrupt the market once again.

Virtual Reality (VR): Virtual reality is to be watched out for in the next 10 years and beyond the year 2030, virtual reality is likely to be the next disruptive innovation. Although some gaming industries have been making use of this technology to create an in-game space similar to the real world or one completely different, there is still more to achieve with virtual reality.

Search Assistant/ Voice control: Though some AI has been built into mobile devices and through Google, this has not been spread to the widest range it can get yet. There is more to the voice control of devices and these in-built AIs have many functions that can be added to them to increase their easy usage and make them have better functions.

Working Remotely: After the COVID-19 pandemic in the year 2020, the idea of working from home has been presented and accepted by many industries and this has made more industries realize that they can still have their staff yielding results while not present at a physical office location. There is a huge room for development when it comes to working from home and more companies keep accepting this day by day with freelance platforms also gaining more attention. You are looking at the next disruptive innovation should any company or organization make this a simpler resource to access and use.
Do you also want to know how to manage disruptions?
Opportunities are constantly flying around and one just has to grab one that suits them and tastes like their favourite snack.
Tech Expo Africa brings to you that opportunistic space to learn more about disruptive technology, how to manage it and also relate with big and small organizations that might have just what you need to step up.
Our conference theme for this year is;
"Disruption: The Rise and Fall of African Start-ups"
This conference is the 3rd edition organized by Tech Expo Africa to dissect prevalent realities as related to the tech world through workshops and panel discussions with business moguls and global magnates.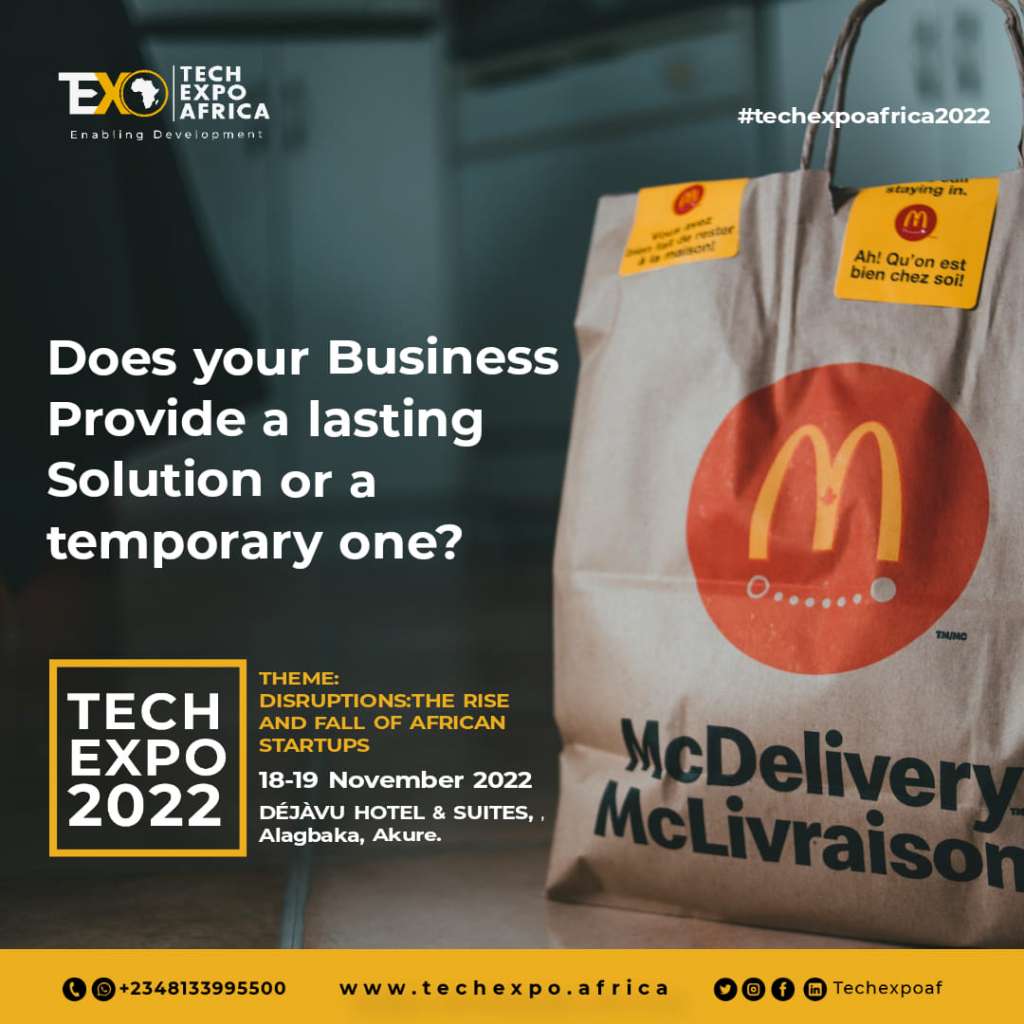 Tech Expo Africa is a non-governmental enterprise and tech community whose primary purpose is to address social challenges, foster deeper collaborations, and bring together entrepreneurs in private and public sectors across Africa.
Join our Telegram community today to stay abreast of updates, information and details on how to book your seat, physically or virtually. You can also follow us on IG, FB, Twitter, LinkedIn: @techexpoaf.
Visit techexpo.africa or call +234 813 399 5500 for more information and enquiries.
Writer's Bio
My name is David Victor (Vemmal), a content marketer looking at it from the North but you might want to observe from other perspectives realizing I am also a creative writer. I develop various content like Blog posts, Articles, Web content, social media content and others as long as it has a purpose and audience then I can work around it. Poetry is also my field and to avoid serving you too many side dishes here, you can reach me on:
FB – Vemmal David | Twitter – Vemmal Space | IG – @Vemmal0460